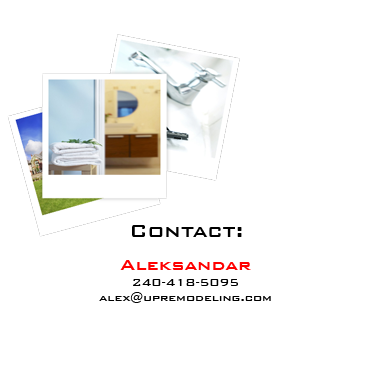 Welcome
Our goal is to build beautiful, high-quality, kitchens and bathrooms, and also renovate your homes to make your dreams and ideas reality.
We are constantly striving to develop exceptional and long term relationships with our clients. Whether you are looking to build a custom deck, remodel a kitchen or bathroom, or just paint or fix your room, Up Remodeling LLC is the right choice for a contractor in the building industry.
We believe that our emphasis on honest, open communication with our clients and fair pricing is what draws so many repeat customers to Up Remodeling LLC. At Up Remodeling LLC, we realize that the selection of a builder is a critical step toward the realization of your dream. Our entire team is committed to the personalization of your home and we will provide you with all the tools necessary to make that dream a reality. We not only approach every job with a dedication to uncompromising craftsmanship, but with an unparalleled level of customer service that helps set the stage for a lifetime satisfaction.